Palmerbet is a well-known bookmaker with an incomparable Australian taste in its customer service. Boasting about some domestic advantages in comparison with UK gambling giants, Aussie bookie has a lot to offer punters. For instance, the betting company has provided clients with PalmerBet bonus codes for any sports bet before implementing infamous Australian gambling legislation changes.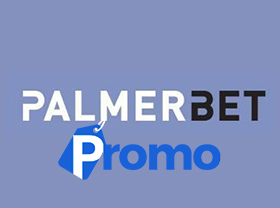 How to use the PalmerBet bonus code
Unfortunately, in 2019 changes to Aussie gambling legislation were signed. Due to the government's rules, sign-up bonuses and offers are now banned both for bookmakers and their customers. So, Australian residents can stop looking for first deposit bonuses or additional benefits from account registration. Before the implementation of the new National Gambling Framework, Palmerbet offered up to $500 for signing up.
Of course, this promo is no longer allowed in Australia. Besides that, the PalmerBet promo code is off the table too. You should ignore the disappearance of PalmerBet promo offers, focusing on the decent betting platform and week's most significant racing events. Don't forget that you have an opportunity to place in PalmerBet bonus bet and get higher odds than global rivals offer.
FAQs
What is the Palmerbet Code for newcomers? 
Newcomers have not required any code upon the account registration. Just sign in and check your latest promotion in the related section. 

Is Palmerbet a trusted bookmaker in Australia? 
Palmer Bookmaking Pty Ltd is an owner of the betting brand. It is licensed (Racing NSW) and has over 30 years of experience in the gambling market. 

How can I get the current PalmerBet offer code? 
Promo Codes and other welcome offers are not allowed in Palmerbet due to Australian gambling legislation. Note! Sites, where bonus codes are available may be scum.