Pros
higher rates than in classic bookmakers
great market selection
the biggest betting exchange in the word
fast and transparent payments
Cons
a commission on winnings
not for beginners
6-8% margin for Aussie racing
Betfair is certainly not a bookmaker in the traditional sense; rather, it is a betting exchange where individuals not only have the opportunity to place bets, but also play the role of the bookmaker. It is this revolutionary approach to sports betting that has made Betfair an internet phenomenon and the largest betting community in the world.
How it works
Instead of having a punter and the bookmaker, individuals on Betfair are actually betting against each other, in much the same way as two mates would do down the pub. The difference is, there is a vast array of different sports and races covered, and a huge customer base meaning that you can still get virtually whatever bet you are looking for. The role of Betfair is to provide the online platform for this betting activity; holding onto both sides of the bet until a winner is determined. At that point, Betfair will transfer the winnings to the successful party, minus a small commission of course.
Most punters will still use Betfair in order to place bets on results they expect to happen. In this respect, Betfair is much like any other online bookmaker. However, punters also have the opportunity to provide odds on an event not happening; this is called laying a bet. This is the aspect that makes Betfair so much different from other online betting sites. Although the technical aspects of what you have at stake when you lay a bet needs a little getting used to, you are always aware of what you stand to gain or lose.
Sports Covered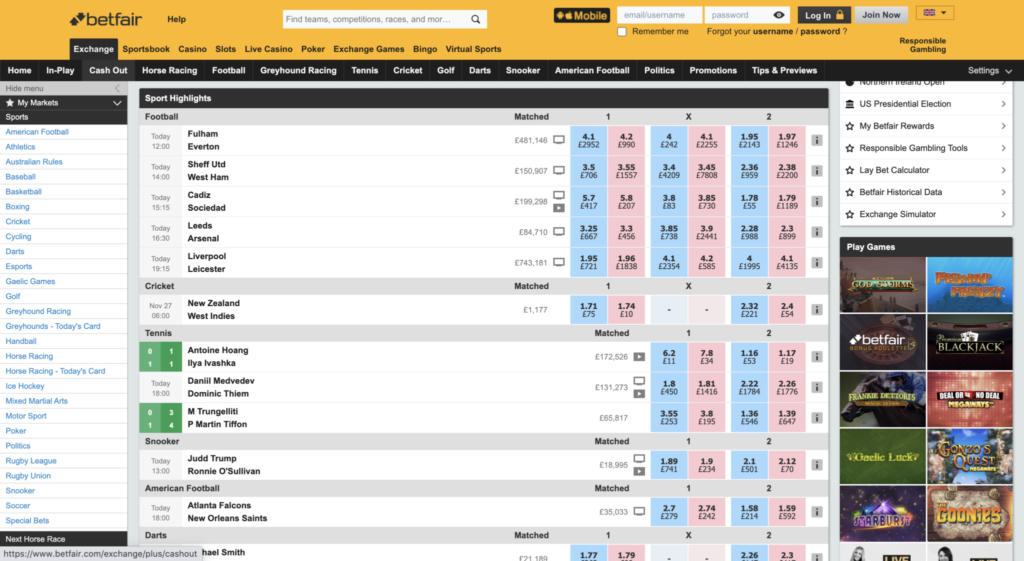 Sports Covered
Betfair also has plenty of coverage of other markets such as financials and political affairs. In exactly the same way as traditional bookmakers have branched out into covering other aspects of day-to-day life, Betfair has also introduced these markets into their betting exchange. Betfair also has live casino, poker and arcade games to enjoy as well.
Mobile Betting
Betfair has a mobile version of their website and it is much the same as the normal desktop version. The company also has apps for iPhone and other mobile platforms which make it very easy to back and lay bets on the move.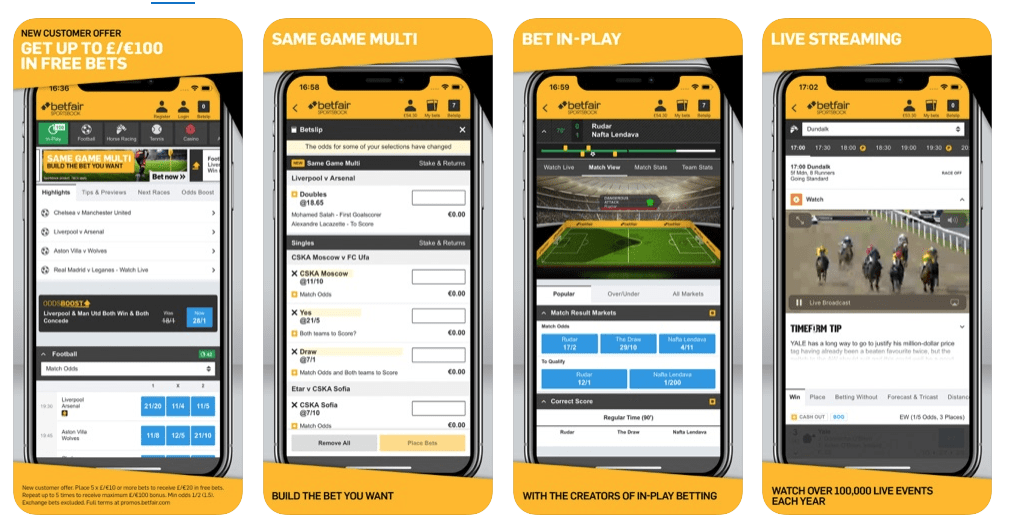 Summary
It's hard to suggest that a company which began in 2000 and has already developed a customer base of some 3 million punters is not onto something. With the ability to both back and lay bets, it is certainly worth the effort to get to know how this betting exchange works, and how to make the most of it. Undoubtedly, it is possible to obtain better odds on many markets, especially when betting on tournament winners in many sports for example. Novice or occasional bettors may find Betfair a little difficult to get their heads around, but experienced bettors and enthusiasts will certainly enjoy the novel approach to sports betting.