Live betting is a bit of a hot potato because it is actually illegal for any online betting operator to offer live betting to Australian citizens. This applies whether the company is owned by or licensed in Australia or not but in practice the overseas operators ignore this law – the Interactive Gambling Act 2001 – or don't even know about it, so there are in fact plenty of opportunities for Australians to bet live. One thing to know for reassurance – the offence is offering the opportunity to bet live, not the actual betting, so you as a gambler cannot be prosecuted.
Live betting gives you an advantage
Live betting can be more successful than pre-game betting, because of course you can watch the run of play and see how things are going. This does raise a few issues though and they are worth bearing in mind. First of all, you may possibly experience a few hiccups at live betting when you first begin. You will have a tendency to roll with every change in play and not notice a trend develop. For this reason it is really important that your first bets when you go live are well thought out. Choose a game with which you are familiar. Because of the IGA you are not likely to find AFL games available for live betting, and the same applies to NRL but cricket, being a worldwide interest has a lot of live betting opportunities. Getting to know another game, such as baseball, basketball or American football is fun, but give it time so you know all the ins and outs before you bet at all, let alone place a large bet.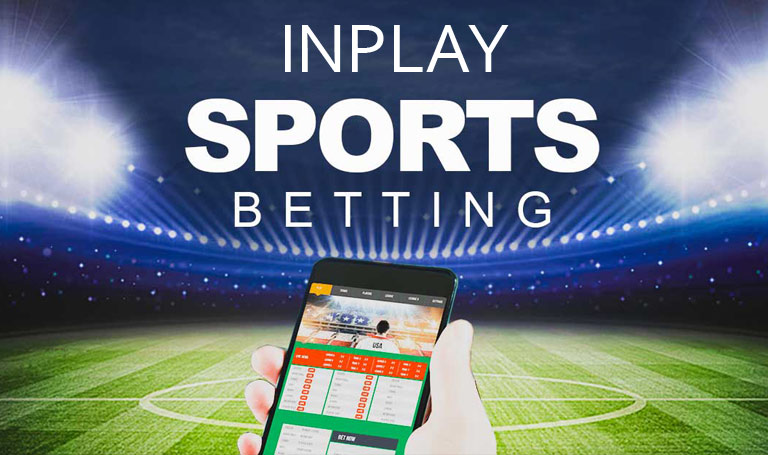 Live betting gives you a unique chance to change horse in midstream if the run of the game changes. If you support a particular team you might feel a bit disloyal, but the winnings are the reason you are betting, so go with your gut. One thing you should avoid in live betting as in all other kinds is to not attempt to win back your losses. Sometimes it just isn't your day and you should stop before you lose more. Set a budget and stick to it and all of your gambling experiences will be happy ones. Because live betting is so immediate, you can change your bet if you think the outcome is changing, but even here, don't bet more than you can afford to lose.
The knack of live betting
The trick with live betting is to act fast. When you enter the amount of your bet, the odds sometimes change while your bet is going through. If this happens, your bet will be rejected and this can be frustrating, especially if the game has taken an unusual turn and you want to take advantage of it. This happens to everyone so you are not unfairly disadvantaged but it is annoying – learn to live with it and become familiar with a particular bookie so you know their site well. The good news is that Australian bookmakers update their odds very quickly so if you do want to bet in reaction to something in particular happening; the bookmaker should already have altered the odds.
In-Play Sports Betting Bookmakers
Live Betting FAQ
What is live in-play betting?
Live betting, also known as in-play or in-running betting, is the process of placing a bet on a sporting event after it has started. It takes away the need to study statistics and puts you at the heart of the action, giving you the chance to change your bet or place a new one during the event.

Is Live betting profitable?
Live betting is no different and can be more beatable and profitable if you are able to accurately predict what will happen next over a shorter period within the game.
Is Live betting illegal?
Placing a live bet via the internet is banned, and even though operators used to be able to get around this law by using a "click-to-call" loophole, that opportunity has closed as well.

In-Play Sports – Phone Betting
Betting online in-play on sports is unavailable in Australia due to legislation. However, you can bet in-play over the phone. As shown below, a sports market will prompt you with the option to bet in-play over the phone when it turns in-play.